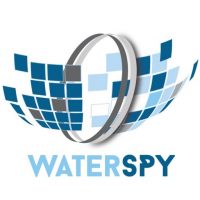 WaterSpy aims to develop water quality analysis photonics technology suitable for inline, field measurements, and to validate its cost-effectiveness and suitability for large area coverage. WaterSpy has published its latest project leaflet that outlines Project's challenges, impacts, objectives and its achieved goals.
The second version of WaterSpy Leaflet is available for download through the following link, and more information on the Project can be found on the WaterSpy website.
A.U.G. Signals Hellas is proud to be part of WaterSpy project consortium, and has provided the Project with a secure and proven platform through TRITON Intelligent Water Surveillance® where it has generated the necessary power, communication and sampling preparation features required.