The consortium partners from the WaterSpy project joined the 24-months meeting in Athens, which was held in the premises of the National Technical University of Athens. The two-years research has led to very promising results so far, thus preparing all partners for the integration of the first prototype. During the two days meeting, the consortium made important decisions for the development of the device and successfully arranged the next moves.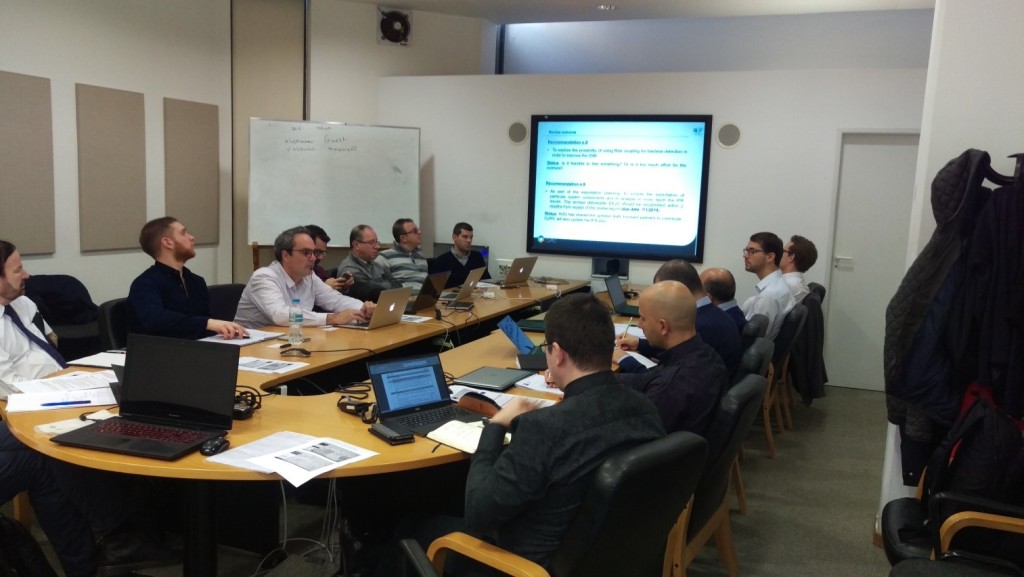 WaterSpy will be a novel solution for the real-time detection of bacteria in drinking water and apparently the challenges of creating such an on-line monitoring device are great. AUG Signals Hellas has already developed two novel modules that can be used as stand-alone devices, accompanied with their own software. Along with the other consortium partners, AUG constantly provides solutions for all issues that come up during the project and contributes to the development of the final integrated system.
During the meeting in Athens, the consortium partners had the chance to visit AUG Signals Hellas office and see the TRITON Intelligent Water Surveillance® system in person. WaterSpy will be an add-on device for TRITON, which is already deployed around the globe. Overall, the 24 months meeting in Athens was very successful and provided guidelines for future work.